Creating a mobile app for Armada VIP Security. Objective: to create a simpler way for customers to interact with CHOP and related services. To open additional possibilities for ordering individuals from a mobile device (apart from the usual for the sphere of corporate orders).

Development includes:


Interface design (prototyping and development of user scenarios)
UI/UX
App development for iOS and Android
App testing and publishing in App Store and Google Play (turnkey, including customization and design of client app store pages)
Consulting (including usability, recommendations on project development, selection of optimal technologies for the project).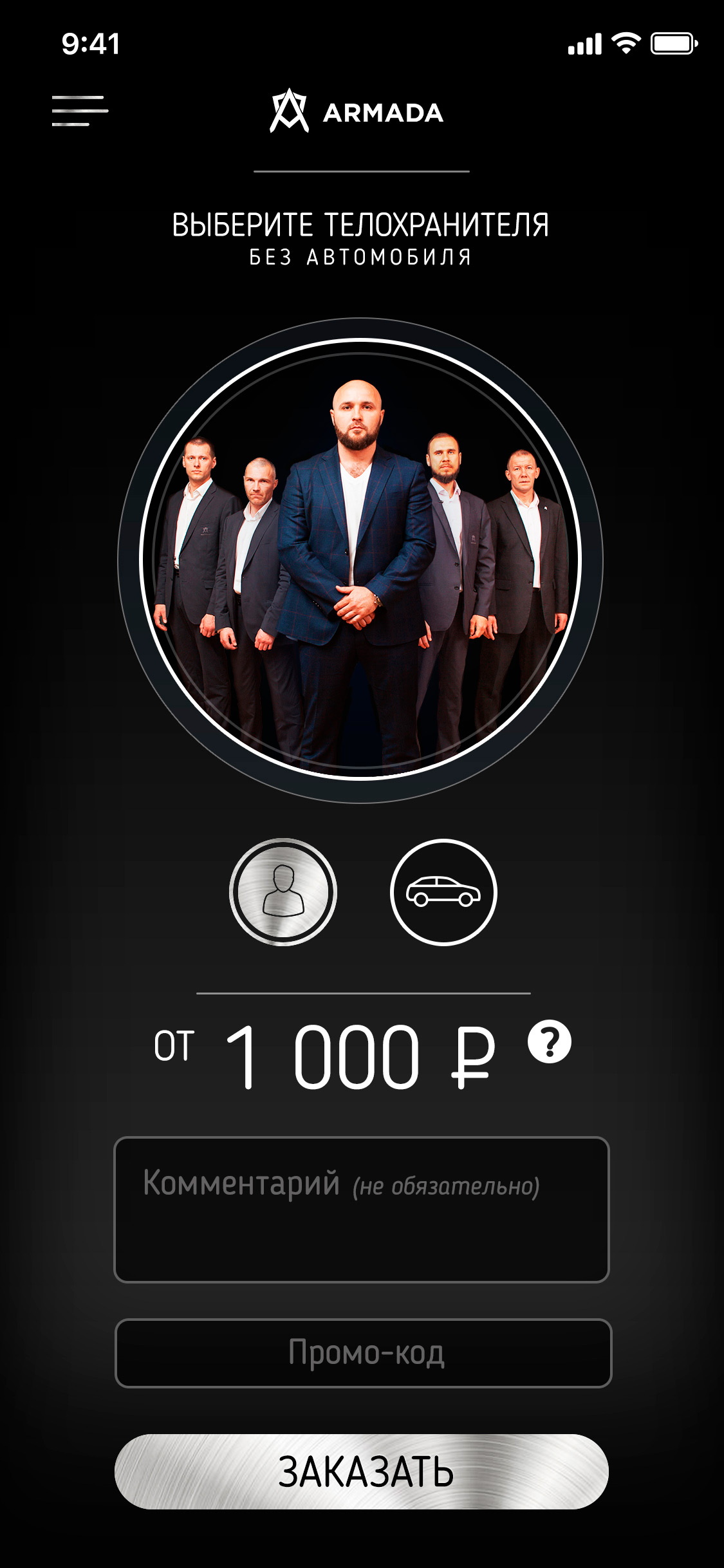 Ulyashenkov Sergey
— UI/UX interface design and creation, usability and IT consulting, project management, analytics.
Human Interface
— implementation, testing and publication of the project
Client—
Armada VIP security (Moscow)